Limited Edition Garments
Comet McNaught and Putauaki | Mt. Edgecumbe
The organisers of the 2017 Kawerau King of the Mountain race are excited to offer a unique opportunity to purchase limited edition runners singlet's or casual t-shirt's, with the one-in-a-million image depicting Putauaki with comet McNaught.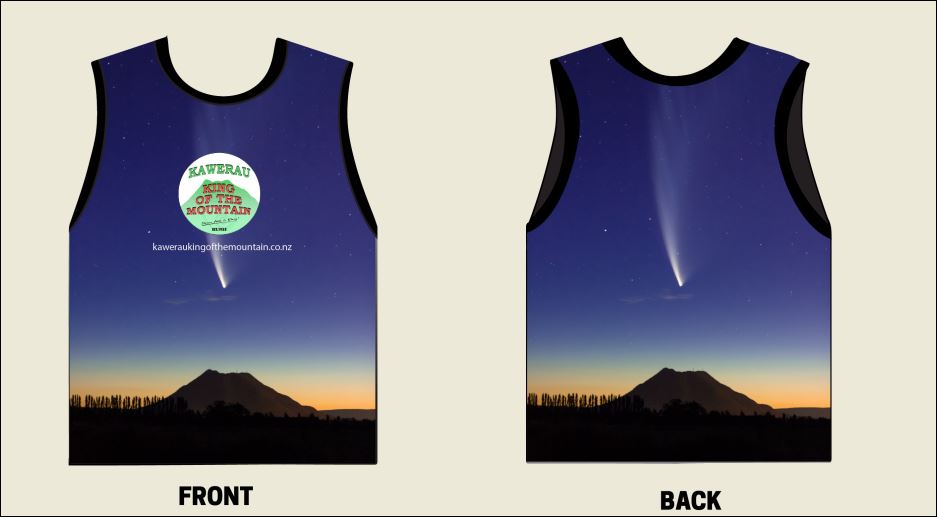 Each garment is lightweight material, perfect for training, recreational or social wear and is a hi-quality sublimated design.
Please Note
Orders for these garments have now finished. Please contact the Kawerau i-SITE Visitor Information Centre on 073236300 for information on available stock.